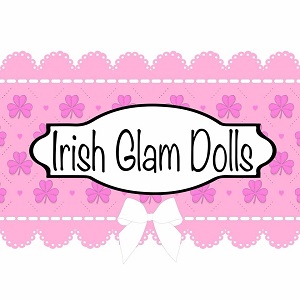 Irish Glam Dolls
---
Here at Irish Glam Dolls we celebrate the world of Irish dance with our personalised hand crafted gifts. The perfect present for the Irish Dancer in your life.

Each signature item is hand crafted here in Ireland using the highest quality materials.
Once you have chosen the Item(s) you would like to buy the check out system is extremely easy. You can pay via credit card or PayPal

After payment you can submit the image you would like us to work off. Preferably a good quality photograph of the dancer in his/her costume.
Alternatively if technology fails us please email the image along with your name and order number to info@irishglamdolls.com

Due to the one of nature of our designs production time is a bit longer, but we do aim to have our orders out within 3 weeks.