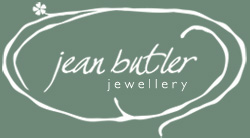 Jean Butler Jewellery
Dancer Jean Butler grew up in New York surrounded by images of all things Irish. Her mother, from County Mayo, took her to her first Irish Dance class at the age of four, and the rest, as they say, is history. Best known for her work in the global phenomenon Riverdance, Jean has become one of Ireland's great cultural ambassadors.
Jean's interest in jewellery started at a very young age, playing in her mother's jewellery box. It was there she found Claddagh rings, Tara brooches, a St.Bridget's Cross, and beautiful miraculous medals of all shapes and sizes. The pieces were Irish and were worn with a sense of pride, symbolizing a connection with a different world and a different culture. In New York wearing a Claddagh ring said something about you - it identified you, and made you feel special. It was this sentiment that became the inspiration for Jean Butler Jewellery. First launched in January 2011, the designs were inspired by Ireland and all its beauty. The aim was to create new pieces that had the same emotional relevance to the Claddagh ring Jean wore growing up. The result was a collection bursting with shamrock buds, twisted bark, and wild flowers all subtlety incorporated in sterling silver with gold and rose toning.
The May Collection, launched in January 2012 was named specially after Jean's Irish Grandmother. Inspired by the wild flowers that grew on May's farm, this collection is particularly special as behind each piece is a story symbolically linking the wearer to Ireland. The beautiful delicate and modern designs have created a strong following both domestically and abroad. Ultimately stylish and forever wearable, Jean Butler Jewellery can be handed down from one generation to the next.
In addition to creating a new collection each year, Jean continues to perform, choreograph and teach dance internationally. Jean Butler "Designing jewelry is an incredibly challenging and rewarding process. It is very different to dance. Dance by nature, disappears. Jewellery is something tangible and tactile. It should be forever. Nothing is greater than seeing someone wear a piece of Jean Butler Jewellery. It's just thrilling."
Jean Butler jewellery is widely available from dealers in Ireland and the US.