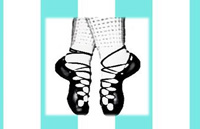 Kearas Dancewear
We have an excellent reputation for making high quality dresses.
Our service is professional and friendly and we can help make the dress of your dreams.
We only use the highest quality materials to ensure the dress has a long life and maintains it value over time.
Feel free to give us a call to discuss your individual requirements or to set up an appointment.
Keara's Dancewear offers a unique second hand dress sales service.
Buying your dancing dress is a very exciting and apprehensive time.
At Keara's Dancewear we offer a stress free environment for you to come and try on dresses with no obligation to buy.
Every dancer deserves to feel like a STAR in their dress and our aim at Keara's Dancewear is to match the dress to the dancer, and not the dancer to the dress!
It is our aim to facilitate you in finding your ideal dress! Keara's Dancewear do not sell dresses on a commission basis.
All dresses listed on our website are available to try on in store.
*August 2013*
Keara's Dancewear are proud to announce the launch of our exclusive Irish Dance Dress line KDW for the 2013/2014 Feis season. Our team are working hard on bringing our first designs to life!
Updates coming soon!
Join the Marketplace
Marketplace
Disclaimer: Marketplace listings are maintained by third parties. Antonio Pacelli is not responsible for their content.
---
Contact Kearas Dancewear
11A Tramore Commercial Park,Tramore Road,Cork City,Ireland
Ireland
+353 852321721
kcullinane745@gmail.com