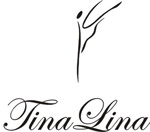 Tina Lina
---
Gold school dress for Christine. Gold satin dress, pleated skirt, braid handmade embroidery, white rayon underskirt.
Black solo dress for Christine. Black velvet bodice, black satin sleeves/skirt, violet satin applique, black satin multilayer underskirt.

White and violet used dress for sale. Satin dress of three colour satin. Three-layer skirt, small violet rhinestones round the neck, satin underskirt. Very good condition.
Join the Marketplace
Marketplace
Disclaimer: Marketplace listings are maintained by third parties. Antonio Pacelli is not responsible for their content.
---
Contact Tina Lina
Russian Federation, Omsk
Russia
+7 913 647 76 06 +7 929 360 80 79
tinalina.shop@gmail.com