Jig Shoes: New Irish dance parents start here!
Your son or daughter comes back from class and says their Irish dance teacher has told them to get a pair of jig shoes.
While some parents are confident about what to do next, many find themselves in a minor panic.
What brand, what style, what tips and heels? And that is before the major question of what size to go for!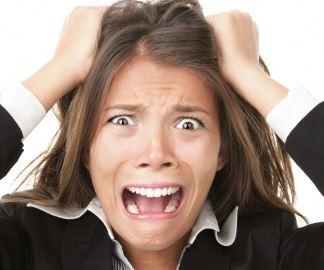 We have been down this road with thousands of parents over the years so let us help you get the right jig shoe for your child.
What brand and style to go for?
Parents and guardians now have two choices for their first pair of jig shoes.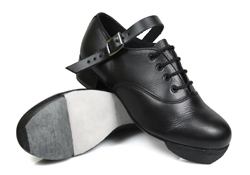 We always used to recommend that new dancers start in a pair of Antonio Pacelli Superflexi jig shoes.
They have a leather sole which supports your child's arches which is very important in the early stages of a child's dancing life as it allows time for their arches to strengthen.
The soles will soften over time and become a fantastic pair of comfortable, supportive jig shoes. The leather sole is also more hard-wearing than the softer suede sole so they also represent good value for money. There is also a good second hand market in this jig shoe due to their popularity amongst beginners and because they wear so well.
However there is now another option, the Essential Jig shoe.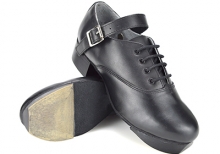 This is the first black suede sole jig shoe we have developed for beginners. The suede sole is thicker than our Ultraflexi models and has been designed to support a new dancer's arches while offering a little more flexibility and movement than our Superflexi model. The Essential model also benefits from a curved inner heel to make heel clicks easier to perform - a tricky move for any dancer!
If you are not sure which one would suit your child best then speak to the dance teacher to see if they have a recommendation.
As a general rule, if you want a long lasting jig shoe which offers the most support then go for the Superflexi. If you think the dancer would benefit from a slightly more flexible shoe and isn't suffering from any foot injuries then the Essential is probably a good choice.
We tend to find most new dancers in our shop prefer the Essential jig shoes as they are more fun to dance in straight away but do speak to the teacher if unsure and always be considerate to any injuries the dancer has had recently.
What about the other jig shoe styles available in the online shop you ask?
Yes, we do offer a wide range of jig shoes but most of the other styles are aimed at more experienced or show dancers. They are a lot more expensive than the ones we are suggesting above and while some are lighter, have louder tips and heels or have more comfort features, your son or daughter will still have a wonderful dancing experience with one of the above models.
You can always review a more expensive pair further down the road if your child looks like they are really enjoying their classes and want to continue.
The only exception would be if your child has very sensitive feet then you could consider the Hullachan Ultralite Jig Shoe.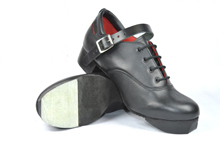 This has lots of features to keep your child's feet comfortable and protected. The Hullachan Ultralite has a range of comfort features including a padded heel, padded tongue and excellent shock absorption.
What tips and heels should I go for?
If your child is relatively new to irish dance then we would recommend the Leinster tip and Leinster heel. They offer a wonderful sound and are also economical and great value. They are by far our most popular tip and heel for new dancers. There is no need to go for anything more expensive at this early stage in their Irish dance career.
What size shall I buy?
This is the most popular question asked by new Irish dance parents. We have a comprehensive sizing guide on the product page for each jig shoe where you can use the measurements of your childs feet to help you choose the jig shoe size. The sizing guide can be found on a tab underneath the product photos. You can read more about how to accurately measure their feet here
The Superflexi and Ultraflexi jig shoes come in a standard and wide fitting. The difference is largely around the toe area, with the wider width having more space from the ball of the foot forward to the toes. If your child doesn't normally have problems with the width of shoes then the standard fitting should be fine. Go for the wide if your child likes some wiggle room for their toes or has a relatively wide foot.
We strongly recommend that you do not order a big size with the idea of 'they will grow into it'. Jig shoes need to be relatively well fitting so the ball of the foot is in the right place in the shoe to use the tip properly. At most please only go up half a size.
We will happily exchange any shoe which is not the right size when you receive it. Simply send it back to us with a copy of the delivery note or invoice with a note on what size you would like to exchange it for and we will send out another size. You can see more information on our exchange and returns policy here.
Hopefully that has answered most of your questions. Still unsure? Then please do get in touch and ask us. We are happy to help new parents and have plenty of experience to share with you to help you get the right size for your child. You can contact us here.